These corn fritters are darn good! If you have some frozen corn kernels in your freezer, I suggest you make these fritters for a delicious afternoon weekend tea-time snack with the family, especially if you love fritters, like we do! When I made these fritters, they keep "disappearing" minutes after out of the frying pan, by the time I've finished with the frying of the batter, there are just a few pieces left and that too "disappeared" in no time at all!
This book "Williams-Sonoma : Breakfast Comforts", one of the books which I've bought from the BBW booksale back in December, is fast becoming one of my favourites. I have made four recipes from this book, and all are winners. These four recipes that I've tried are really not for our breakfast, but rather for the kids' after school lunch and tea-time snack during the lazy weekends, such as this Crispy Corn Fritters.
The recipe uses chopped fresh cilantro, which I do not have, so I've used a couple of fresh sawtooth coriander leaves and fresh chives, both from my potted garden. Have you ever tried using sawtooth coriander in your cooking? These leaves are extremely fragrant.
I've used thawed frozen corn kernels, and since I have about 1-1/4 cup in total, I've used them all up.
Prepare the batter and add in the chopped coriander, chives, chopped yellow onions, and thawed frozen corn kernels, or fresh corn kernels. Stir them all up until just combined.
Scoop tablespoons of batter into the hot oil and fry until both sides are golden brown.
Drain on absorbent paper or paper towel. Wait for a few minutes and then eat!
Rick Rodgers says that his dad omit the onions and cilantro when making these Corn Fritters, then serve with maple syrup. I think for us Asians, we would go with chilli sauce with these fritters, either with or without the onions and cilantro! Which we did! We ate these with our favourite Lingham chilli sauce, yummy!
These were gone in minutes!
Very delicious, crispy on the outside, and soft in the centre, very tasty! Double Thumbs Up!
Crispy Corn Fritters, anyone? Don't forget to make a pot of warm tea. So perfectly good for a weekend afternoon tea snack.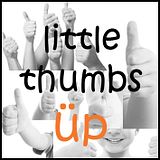 I'm sharing this too with :
See Ya In The Gumbo hosted by Ms. enPlace
Full Plate Thursday hosted by Miz Helen's Country Cottage
Crispy Corn Fritters with Fresh Cilantro
(adapted from : "Williams Sonoma : Breakfast Comforts", Rick Rodgers)
makes about 24 fritters
canola oil for deep-frying
1-1/2 cups (235 gm) all-purpose flour
2 teaspoons baking powder
1 teaspoon fine sea salt
1 cup (250 ml) whole milk
2 large eggs, beaten
1 cup (185 gm) fresh or thawed frozen corn kernels
2 tablespoons minced yellow onion
2 tablespoons minced fresh cilantro
Pour oil to a depth of at least 3 inches (7.5 cm) into a large, heavy saucepan, preferably cast iron, and heat over high heat to 350F (180C) on a deep-frying thermometer. Preheat the oven to 200F (95C). Place a wire rack over a rimmed baking sheet and place near the stove.
While the oil is heating, in a bowl, sift together the flour, baking powder, and salt. Make a well in the center of the flour mixture. In a separate bowl, whisk together the milk and eggs and pour into the well in the flour mixture. Stir just until combined. Gently fold in the corn, onion and cilantro.
In batches to avoid crowding, add tablespoons of the batter to the hot oil. Deep-fry the fritters until golden brown, turning once at the halfway point, about 3 minutes. Using a wire skimmer or a metal slotted spoon, transfer to the rack and keep warm in the oven while you fry the remaining fritters. Serve at once.