It has been quite a while since I last made any scones, and when I saw this recipe at Delia Smith's website, I thought I'll give it a try. Besides, this is where my
Homemade Sun-Dried Tomatoes in Olive Oil
comes in handy, and the amount used is not much, but the scones are so full of flavour from the tomatoes, a little goes a long way!
Lovely golden brown!
The original recipe is actually called Feta, Olive and Sun-Dried Tomato Scones, the ingredients used are, feta cheese, black olive and fresh thymes. I have replaced three three ingredients with what I have, cheddar cheese, capers and dried thymes. And they worked out great.
I made half a recipe, and only need to use a piece of my homemade sun-dried tomatoes in olive oil, with the oil drained off, chopped the tomato to chunky pieces. And I have used about 1 tablespoon of capers, drained. This recipe uses a small amount of the flavoured olive oil taken from the jar of sun-dried tomato.
There's a small amount of wholewheat flour and some self-raising flour used. After everything has been added in and form into a soft dough, taking care not to over-knead the dough, the dough is rolled out, (I just spread them with my fingers), to about 1" thickness. I have used a 2" round fluted cutter for two pieces and decided to just gather the balance of the dough to made triangle scones instead of having bits and pieces leftover. I got 2 round scones and 5 triangle ones from half a recipe. These scones are rather small.
Place the scones on a greased or lined baking tray, brush the top with some milk and top with some cheddar cheese. Bake in a preheat oven at 220C for 12-15 minutes at the topmost rack in your oven. I baked mine at 200C for exactly 12 minutes.
Transfer them to a wire rack to cool a little. Eat them while they are still warm, so good!
Nice and golden, with bits of the sun-dried tomatoes, capers and cheese.
The texture is light, and so tasty! All the flavours from the tomatoes, capers, cheese and the oil blends together perfectly. I had these for my lunch with a cup of warm tea. Yums!
and...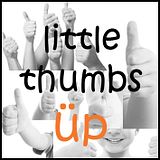 Feta, Olive and Sun-dried Tomato Scones
(source from : deliasmith.com)
Makes 12
3 oz (75 gm) Feta, cubed small
(I use cheddar)
10 black olives, pitted and roughly chopped
(I used capers)
2 oz (50 gm) sun-dried tomatoes, drained of oil and chopped, reserve 1 tablespoon oil
6 oz (175 gm) self-raising flour
2 oz (50 gm) whole-wheat flour
1/4 level teaspoon baking powder
1/4 level teaspoon cayenne pepper
(I use paprika powder)
1/4 level teaspoon mustard powder
2 tablespoons extra virgin olive oil
1-1/2 level teaspoons chopped fresh thyme
(I use 1/2 tsp dried thyms for half recipe)
1 large egg
2 tablespoons milk
For the topping :
milk for brushing
2 oz (50gm) Feta, crumbled
(I use Cheddar)
Equipment :
You will also need a 2-inch (5cm) cuter and a small baking tray
First sift the flours and baking powder into a large, roomy bowl, tip in any bran left in the sieve, then add the cayenne and mustard powder and, using a knife, work in the 2 tablespoons of olive oil, plus the reserved tablespoon of oil from the sun-dried tomatoes.
When the mixture looks like lumpy breadcrumbs stir in the chopped thyme, cubed Feta, olives and sun-dried tomatoes.
Now in a separate bowl beat the egg with the 2 tablespoons of milk and add half the mixture to the other ingredients. Using your hands, bring the mixture together to form a dough, adding more of the egg and milk as it needs it - what you should end up with is a dough that is soft but not sticky.
Now on a floured board, roll the dough out to a depth of 1 inch (2.5 cm). Then stamp out the scones using a 2 inch (5 cm) cutter, either plain or fluted. Put the cut-out pieces on a baking tray and brush them with the milk.
Finally top each scone with the crumbled Feta, and put the tray on the highest shelf of the oven to bake for 12-15 minutes or until they've turned a golden colour. Then remove them to a wire rack until they are cool enough to eat.
get the InLinkz code