This bread was bookmarked ages ago and I've never got round to make it. Since this month's theme is Tomato, it gives me the perfect excuse not to put it off any longer!
Freshly baked Tomato Bread
Let's get started on the making of Tomato Bread :
First, you would need to make the starter (gelatinized dough). Plan ahead, as this starter is to be kept in the refrigerator overnight. Refer recipe instructions below.
1. You will need 2 small tomatoes, about 125gm
2. Blend the tomatoes till finely blended.
3. Mix the starter and the rest of the ingredients.
4. Knead till smooth and leave to rise for about 40 minutes.
5. The risen dough.
6. Punch down lightly and divide dough into balls of 80-85gm each, which yields about 10. Let rest 10 minutes.
7. Roll each ball to flatten.
8. Roll up like a swiss roll, tucking the two ends under to seal.
9. Place the bread on lined and greased baking tray, cover and leave to rise for about 50 minutes.
Once buns has risen, brush the top with egg wash, sprinkle some grated cheddar cheese, pipe some mayonnaise over the top and sprinkle with dried parsley. You may use freshly chopped parsley.
I have made four of these buns with filling of a whole cheese sausage each. The other 6 are left plain without any filling.
Bake at 180C for 15-18 minutes until done.


Freshly baked tomato buns! Best eaten when these are still warm. Yum!
The ones with the cheese sausage filling. Texture of the bread is densely soft and moist. This is not the fluffy kind of softness, maybe this bread uses oil instead of butter. But very good when eaten warm with a cup of tea. The next time I might try using butter instead of oil. Overall, nice and tasty bread!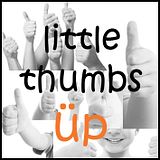 I'm linking this post with Little Thumbs Up, where the ingredient for this month is Tomato, organised by
Zoe from Bake For Happy Kids
and hosted by
my little favourite DIY
I'm sharing this too with :
See Ya In The Gumbo hosted by Ms. enPlace
Recipe Box hosted by Bizzy Bakes
Tomato Bread
(adapted from "Magic Bread", Alex Goh)
For the starter
:
100gm bread flour
70gm boiling water
Place the bread flour in a small bowl. Pour boiling water over it and stir with a spoon until it forms a rough dough. I find that I needed to add in about 1-2 tablespoons more hot water. Cover with plastic wrap, keep aside to cool and keep in the refrigerator for at least 12 hours.
(You may use your hands to help along with the dough when it is not so hot to handle)
For the bread :
400gm bread flour
45gm sugar
8gm salt
1 tbsp chopped parsley (I use 1 tsp dried parsley)
1 tbsp Italian mixed herbs
8gm instant yeast
125gm tomato (blend until fine)
20gm tomato paste
120gm cold water
35gm olive oil
some grated cheddar cheese
some mayonnaise
some chopped fresh parsley (I used dried parsley)
Mix bread flour, sugar, salt, parsley, mixed herbs and instant yeast in a mixing bowl of a stand mixer until well blended. Add in the starter dough (I pinched the dough into small pieces and scattered all over the flour mixture), together with the blended tomato, tomato paste, cold water and olive oil. Knead till dough is smooth and elastic. (at this point, mine did not turn out elastic, but is smooth, even though I've kneaded it for almost 20 minutes).
Form the dough into a ball, place it in a big bowl which was greased with some oil, turn the dough over, cover the bowl with a greased cling wrap and leave to rise for about 50 minutes until well risen.
Remove dough to a lightly floured worktop and punch down gently. Divide dough into 80-85gm round pieces and let rest for 10 minutes.
Flatten one round of dough using a small rolling pin, roll up like a swiss roll into an oblong shape, tucking both ends under to seal. Place onto a greased pan, repeat with remaining balls of dough. Cover and let rise, for about 50 minutes.
About 20 minutes before baking time, preheat the oven to 190C. (I baked mine at 180C, depending on your oven)
Brush the top with egg wash, sprinkle some grated cheddar cheese, pipe some mayonnaise over and top with some sprinkling of chopped fresh parsley or dried parsley.
Bake in a preheated oven at 190C for 15 minutes.

(I baked mine at 180C for 18 minutes)

Remove buns and cool on wire racks.