I'm sure everyone loves chicken curry, and you might already have your own favourite recipe. A few days ago, I've cooked this Chicken and Tomato Curry, recipe taken from one of the books that I've bought from Big Bad Wolf book sale, The Ultimate Indian Cookbook. I'm trying to cook at least one recipe, from each of the 22 cookbooks that I've bought! Oh yes, after that, start again with one more recipe from each! LOL!
Chicken and Tomato Curry, with potatoes. We love potatoes in curries, everyone in my house would spoon for the potatoes first!
This recipe uses fresh tomatoes, which are peeled and chopped to pieces. To peel the tomatoes easily, score the top and base with a sharp knife about 1" across, with a mark "X". Place tomatoes in a bowl and pour very hot water(not necessarily boiling) to cover. Leave for about 3-4 minutes and peel off the skin which should come off easily. The tomatoes are then chopped to pieces and these are added in after the sauteing of some spices. They are further mashed using the back of the wooden spoon during cooking. I have used less water than the amount calls for in the recipe, since I'm using a non-stick saucepan, it actually needs less oil and water for most recipes that I've cooked.
So adjust accordingly.
A very tasty curry, the sweetness from the ripe tomatoes with a slight soury taste really came through, and I really like the taste of it. However I feel that the curry is a little diluted (see second photo above), even though I have used less amount of water, but yet it needed something else. So I have added 3 heaped tablespoons of curry powder, (I use Baba's brand, meat curry powder), and it tastes so much better after that. You may however chose not to add in the curry powder, it will still very good, but with a much milder taste, maybe start with a cup of water and slowly add on to the consistency you like.
Very nice eaten with plain white rice.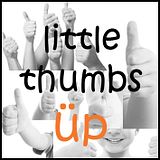 I have listed the changes I've made, in blue.
Chicken and Tomato Curry
(adapted from "The Ultimate Indian Cookbook", Meera Budhwar)
150gm (5oz) butter or ghee
(4-5 tablespoons canola oil)
2 onions, chopped
3 cloves garlic, crushed
(5 garlic cloves, pounded)
15gm (1/2oz) fresh ginger, finely grated
(2" piece, pounded)
1 green chilli, chopped
cardamoms seeds from 2 pods, crushed
(I use 3 cardamom pods, leave whole)
3 cloves
(5 cloves)
1in cinnamon stick
(I use 2 sticks)
1 bay leaf
225gm (8oz) tomatoes, peeled and chopped
1/2 tsp tumeric
1/2 tsp chilli powder
1/2 tsp paprika
1 tbsp ground coriander
(I use 1-1/2 tbsp)
1/2 tsp fennel seeds
3 heaped tbsp curry powder (I use Baba's meat curry powder, my addition)
1 chicken, about 1.4kg (3lb) skinned, and jointed
900ml (1-1/2 pt) boiling water
(I use about 3 cups hot water, in total)
225gm (8oz) potatoes, peeled and cubed
(I use about 5 medium, peeled and quartered)
1/4 tsp ground pepper
(I omit this)
1/4 tsp saffron
(I omit this)
salt
leaves from 2 sprigs of coriander
Heat the butter or ghee

(or cooking oil)

in a pan, add the onions, garlic, ginger, green chilli, cardamom seeds

(or pods)

, cloves, cinnamon stick and bay leaf and fry until the onion is golden.
Add the tomatoes and continue to cook, squashing it under the back of a wooden spoon to make a paste.
Add the turmeric, chilli powder, paprika, ground coriander and fennel seeds and fry until the fat runs clear of the spices.
Add the chicken pieces and fry for 5 minutes, then pour on the boiling water, add the potato and cook over a low heat, covered for 1 hour, until the chicken and the potato are done and the sauce has thickened.

(Add chicken pieces, salt to taste, curry powder, stir for 5 minutes, pour 1-3/4 cups of hot water, stir, cover and simmer for 10 minutes. Add the potatoes and additional water if appeared dry, about 1/4 cups at a time, keep covered, stir from time to time, until potatoes are tender.)

Sprinkle on the pepper, saffron, salt and coriander leaves.
#27/100