To submit your post to :
~ Little Thumbs Up, Mushroom event, click here.
************************
HAPPY MOTHER'S DAY
A tribute and memory to our beloved mom.
With love, from your daughters.


These pretty rainbow cupcakes, are very moist with soft, tender texture. Yummy! Perfect for any occasion!
Happy Mother's Day to all mothers! Wish you a lovely day with your family!
I'm linking this post to Bake-Along.
Please visit my baking buddies,
Lena from Frozen Wings
and
Zoe from Bake For Happy Kids
, and all our friends who has baked along with us in the linky below :
For our next Bake-Along, we will be baking
Seeded Crackers
, recipe from Williams-Sonoma : Essential of Baking, or
here
. The linky will start on
29th May until 7th June
. Everyone is welcome!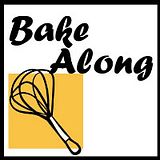 A friendly reminder when linking to our blog hop :
1. Please mention Bake-Along event in your own post linking direct to any of the hosts' post (
Joyce
,
Lena
or
Zoe
)
2.
Please link only new and current post,
related to the current bake or theme provided by us
.
Unrelated post will be deleted.
3. Feel free to display our Bake-Along badge in your post.
Somewhere Over The Rainbow Cupcakes
(adapted from : The Big Book of Cupcakes, Betty Crocker)
Cupcakes : makes 12
1-1/2 cups all-purpose flour
1-3/4 teaspoon baking powder
1/2 cup butter, softened
1 cup granulated sugar
(I use 2/3 cup)
2 eggs
1 teaspoon vanilla
1 teaspoon coconut extract
(did not use this)
3/4 cup canned coconut milk (not cream of coconut)
yellow, green, red and blue liquid food colour
Frosting :
1-1/2 cups unsalted butter or margarine, softened
(I use 3/4 cup)
6 cups powdered sugar
(I use 1-1/2 cups)
dash salt
(omit this as butter is salted)
5 tablespoons milk
(1 tbsp)
1/2 teaspoon vanilla
1/4 teaspoon coconut extract
(omit this)
multicoloured candy sprinkles, if desired
Heat oven to 350F. Place paper baking cup in each of 12 regular-sized muffin cups.
In small bowl, mix flour and baking powder; set aside. In medium bowl, beat 1/2 cup butter and the granulated sugar with electric mixer on medium speed 2 minutes or until light and fluffy. Add eggs, 1 at a time, beating well after addition. Beat in 1 teaspoon vanilla and 1 teaspoon coconut extract. On low speed, alternately add flour mixture, half at a time, and coconut milk, half at a time, beating just until blended.
Measure about 3/4 cup batter into each of 5 small bowls. For yellow, stir about 6 drops of yellow food colour into batter in first bowl. Tint second bowl green, with 6 drops of green food colour ; third bowl red, with about 8 drops red food colour ; fourth bowl blue, with about 10 drops blue food colour ; and fifth bowl purple, with about 8 drops red food colour and 3 drops blue food colour.
Spoon scant tablespoon of yellow batter into each cup, smooth to edge of baking cup with back of spoon. Repeat with green, red, blue and purple batters. (fill cups to 3/4 full)
Bake 18 to 22 minutes or until toothpick inserted in centre of cupcakes comes out clean. Cool 5 minutes; remove from pan to cooling rack to cool.
In large bowl, beat 1-1/2 cups butter, the powdered sugar and salt with electric mixer on medium speed until light and fluffy. Beat in 4 tablespoons of the milk, 1/2 teaspoon vanilla and 1/4 teaspoon coconut extract. Add remaining milk, 1 teaspoon at a time, until frosting is smooth and spreadable. Beat until fluffy.
Pipe or frost about 1/4 cup frosting onto each cupcake. Sprinkle with multicoloured sprinkles.
kitchen flavours notes :
I've made the full recipe and yields me only 9-1/2 cupcakes. Any changes I've made are listed in blue.
#42/100
To join our blog hop, click on the link below to get the codes :
get the InLinkz code